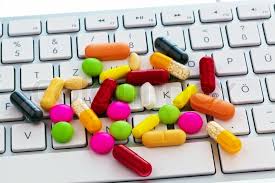 Television commercials, pet supply catalogs, and internet pharmacies that promise a "DEAL" on pet prescriptions may be misleading. Please be aware of these risks when deciding to order from an online pharmacy.
If purchasing drugs through such pharmacies, please be aware of these risks:
The drug manufacturers may not guarantee medications
Some medications may be foreign drugs that may not have the same quality and purity
assurance as the United States does
Some medications may be imitations of approved drugs
Selling prescriptions directly to consumers without a veterinarian-client-patient
relationship may pose a health risk to patients
Warehouses are not temperature regulated and many products need to be in a certain temperature range
Oakwood Veterinary Service offers an in-house pharmacy so you can enjoy these benefits:
Check your pet's medical history and confirm that your pet is well enough to take the medication. Weak, sick, or older pets should not take certain medications
Review your pet's medical record to ensure that tests are current. For example, your pet needs a heartworm test with a negative result before taking a heartworm preventative. Also, certain arthritis medications require current routine blood tests to check liver function
Confirm the appropriate dose
Verify that the pharmacy you are using is licensed with the State Board of Pharmacy. Our
doctors strongly prefer to only write a prescription that will be filled by a company with a
state pharmacy license
Record prescriptions in your pet's medical record so we can carefully monitor its
interaction with other medications your pet may be taking
The staff at Oakwood strives to provide the highest quality medications for your pet. If you have any questions or concerns, please speak with any staff member.