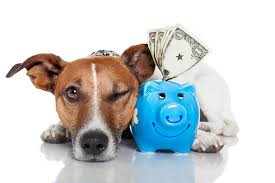 Did you know an injury or illness claim happens every 4 minutes? It's a fact accidents happen and pets get sick.
Pet insurance helps with unexpected emergencies, hit by car, exploratory surgery, X-rays and illnesses. Pet insurance will also help with routine wellness visits, such as Heartworm testing, core vaccines, and blood screening.
Many owners purchase pet insurance to help them afford veterinary health care. Our staff will gladly provide you with copies of your pet's medical records for submission to your insurance company. Simply discuss the matter with our receptionists at your next appointment or contact us for more information.
Pet Insurance University is a web site that can help you evaluate which plan is best for you and the nees of your pet. Their website is www.pet-insurance-university.com.
The following is a list of pet insurance companies you might like to explore: